Mon Sep 29 2003 00:24:07 GMT-0700 (Pacific Daylight Time)
What better way to relax after a weekend of fence building and a night of assembly coding than with a smooth game of Aztec?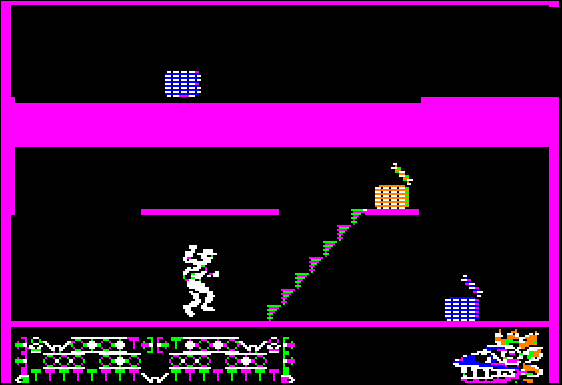 That game is hard. Damn hard. In the above screen, I've been trapped and the ceiling has decided to start dropping on me. After all these years, I forgot to use the dynamite to blow a hole in the wall or floor and ultimately met my demise. :)
I agree -- the worst part of Aztec seems to be the keyboard layout. I'm convinced that it's actually random. I used to play Aztec for hours.