Tue Mar 10 2020 22:50:55 GMT-0700 (Pacific Daylight Time)
We've played "The Thing: Infection at Outpost 31" a few times in the last few months...not so much inspired by the global pandemic, but likely more inspired by our mutual love for John Carpenter's "The Thing".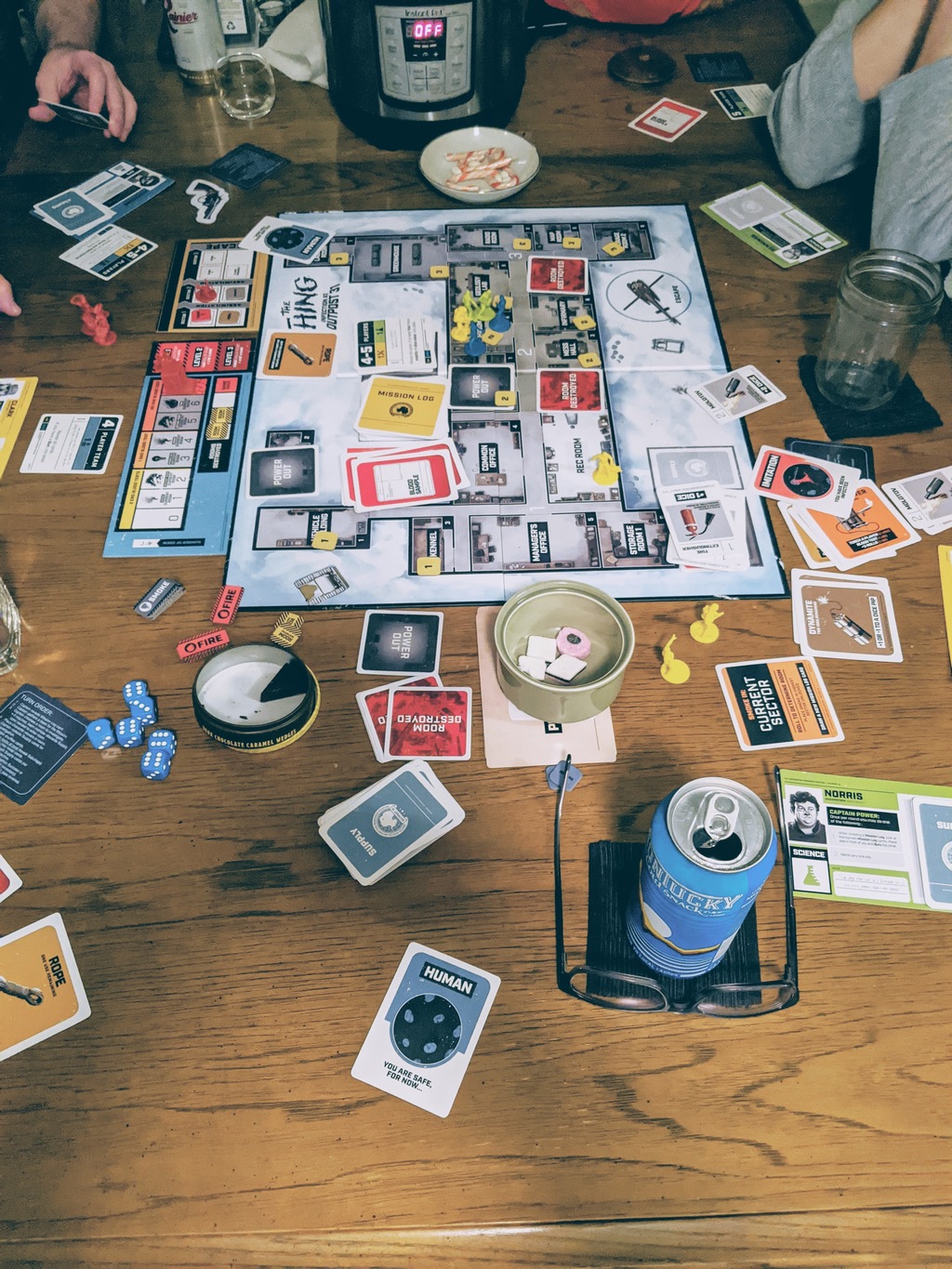 It's fun, and also complicated/many-faceted...and we're still learning the ropes as far as mechanics and strategy. The table talk (social deduction) aspect was played up this time, but one first-time player (human) with a statistically poor deck made winning the game difficult. Maybe the humans can beat THE THING, but so far we haven't figured it out.
Definitely recommend trying it out!