Remember back in the nineties, when Junkyard Wars was the rage and your mom still hadn't heard of the 3rd or 4th round of DIY movement?
Remember Cathy Rogers?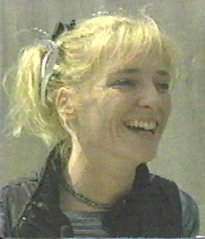 While cleaning virtual house, I stumbled across some of her old band's music videos and basically wondered what she's been up to. The interwebs informed me that her and the SO and babies migrated to Italy and.....
Started olive farming!? Sexy, hip, modern move huh? You'd love to? Perhaps...but silence the hunger pains and grasp the pragmatism of their story. Ok, fine, I haven't read it yet, but I wanna...and I'm rather inspired by the blog and humbled by the guardian article.
Mobility and lifestyle? Freedom and financial security? Simplicity juxtaposed with the complexity of solitude?
Regardless, it's a wonderful story and it sparks the hunger...