Sun Sep 11 2022 21:08:54 GMT-0700 (Pacific Daylight Time)
I took advantage of the miserable climate change situation to grow some hot peppers this summer. I grew 5 kinds of peppers, just planted from young starts into pots around the beginning of summertime. The ghost pepper (bhut jolokia) plant was quite a failure (only 2 fruit on the entire healthy plant, which don't seem to want to ripen yet), but the rest did quite well...especially since I'm such a novice and I've only grown peppers maybe once or twice before.
First up, a very modest and reasonable harvest of serrano chili peppers. I have been picking a pepper here and there not sure what yet to do with these, other than throw them randomly into foods. Finally decided to make some hot sauce!
Here's the first main harvest, along with some additional ingredients for the sauce (water/vinegar/salt/spices not shown):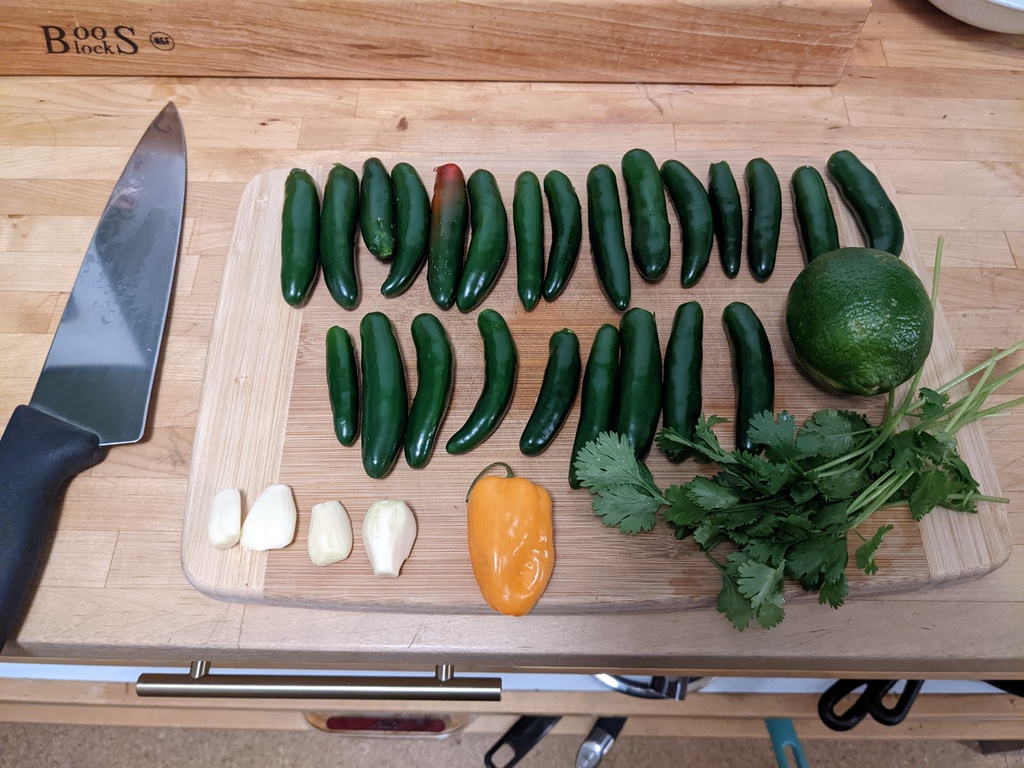 There are still maybe 5-10 smaller/younger viable peppers on the plant that I'll wait a bit longer to harvest.
The mostly followed this recipe but I quadrupled the garlic and I used half an onion instead of a quarter and I used Italian oregano because we didn't have Mexican oregano on hand (I know, I'm sorry, I am a monster). This is a vinegar-based sauce, but I'm not sure the pH is high enough for long term storage.
I bought a case of "woozy bottles" locally from FH Steinbart in Portland and managed to make just under 3 bottles.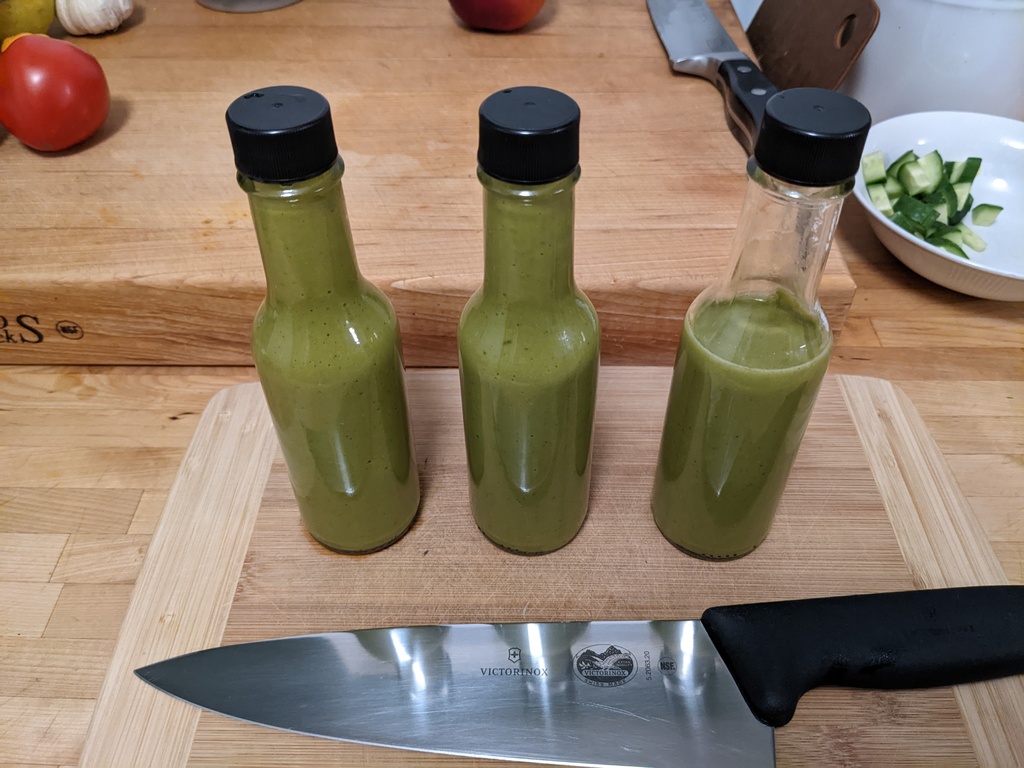 I'm quite happy with how this turned out. The taste is flavorful... and hot! Next up will either be a peri peri sauce from the birds eye chilies I grew, or one or two types of habanero sauce. Stoked!