Wow this long summer of 3 months of Pedalpalooza has really been fun and intense. I'm definitely more engaged and riding more, or at least it feels like it...but maybe it's just that things are spaced out more?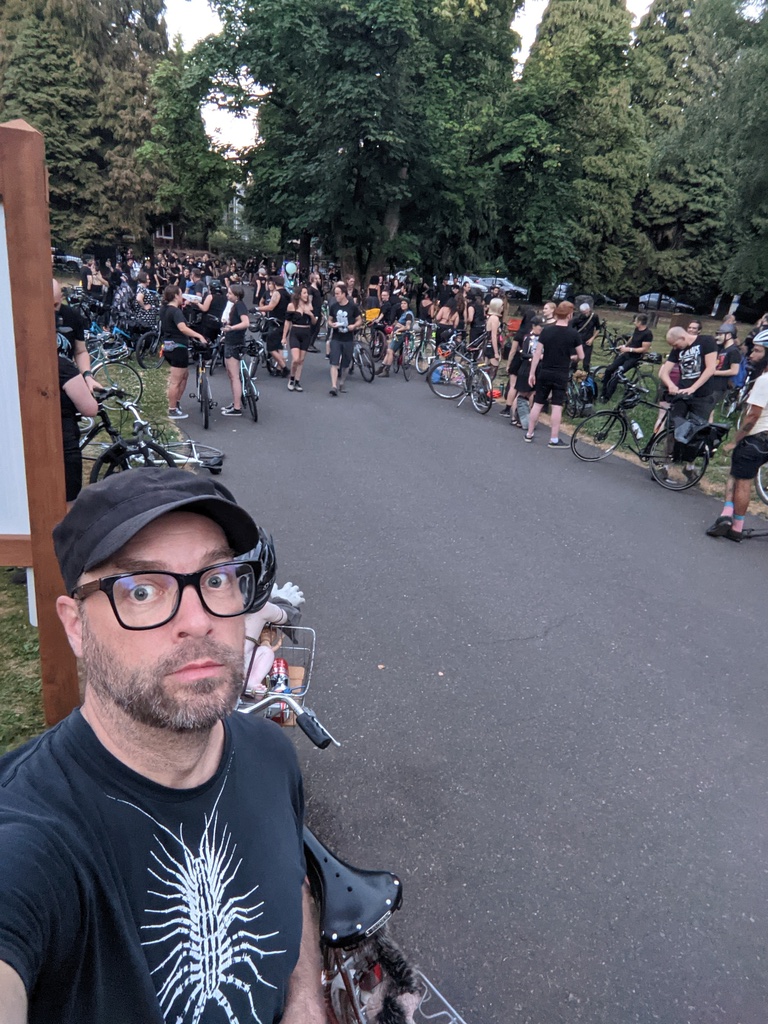 On a ride today, as is common when meeting new friends on rides with strangers, talk turned to past pedalpalooza rides. I didn't realize until later that I have actually done quite a few this season, including:
I suppose I've done a ton of other riding as well, like to friends birthday parties and to play disc golf once and to test some personal limits/things... but yeah, pedalpalooza has been super fun this year! I wonder (and secretly hope) that the multi-month format will maintain past covid...
Most of a month remains. Looking forward to even more rides!