Sat Jun 25 2016 00:14:02 GMT-0700 (Pacific Daylight Time)
So my lovely 40+ year old Raleigh Record finally gave up and died a couple weeks ago.  :(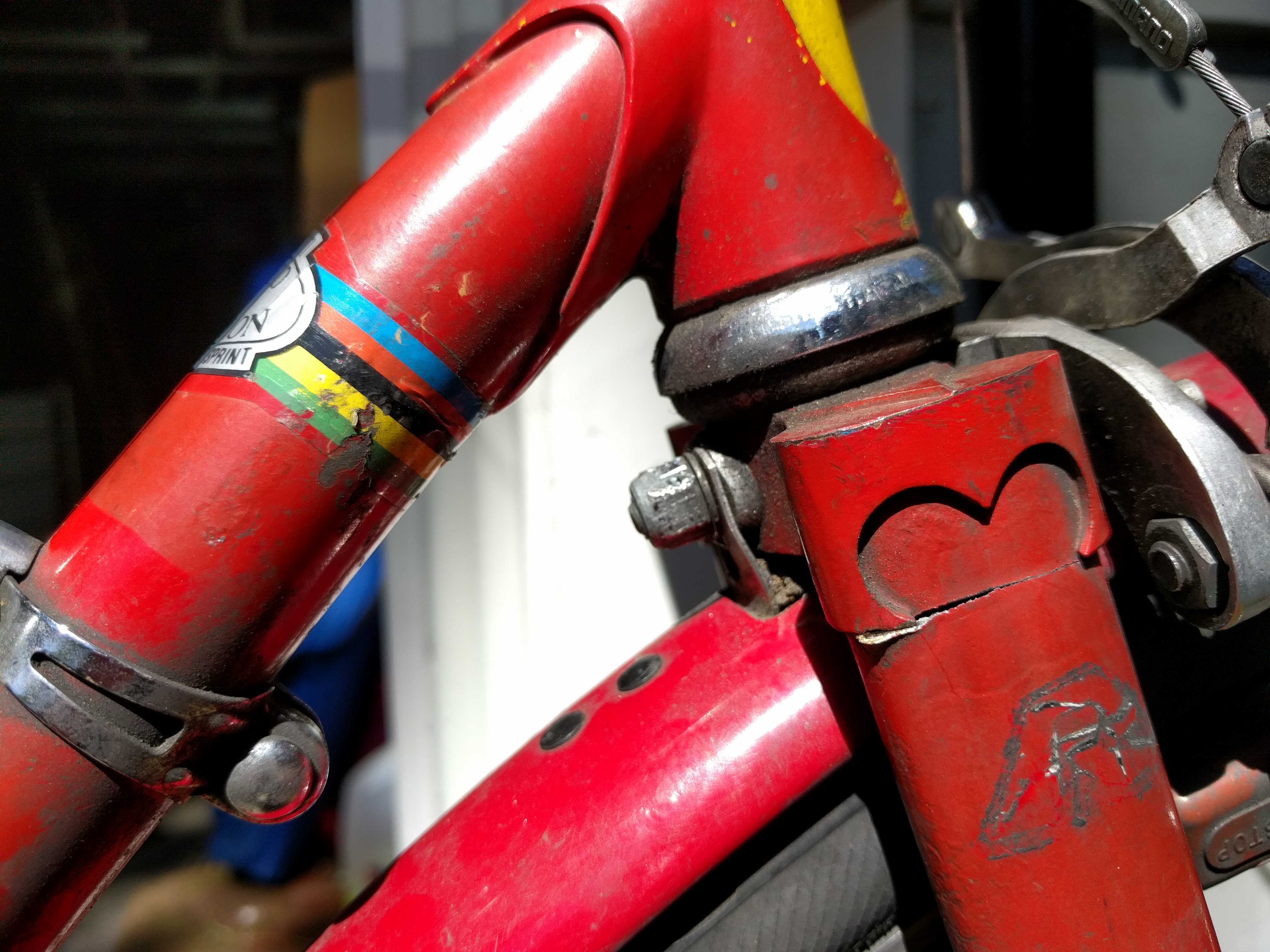 The fork developed a crack and probably caused the bend in the down tube.  Pretty unfixable.  FAREWELL to my first commuter in Portland...that $90 investment served me well over the last decade or so.
And now comes the time to figure out a new ride.  With the help of a friend, I've decided to do a custom build.
It's quite far from done...but what strikes me most is just how much this process feels exactly like the first time I built a computer from components!  Spending hours flipping thru parts guides, reading reviews, comparing specs, comparing vendor prices, trying to squeeze everything into some unrealistic/imaginary budget, stressing about forgetting some critical minutiae, discovering what parts are compatible with other parts (or not)...dreaming about what the finished thing will look like and fantasizing about how it may perform...
The process is so similar...and surprisingly rewarding.
I have lots to learn about the build itself, and it's exciting to be out of my element (and a little scary).