Well, here we are again, another blog entry paying late respect to one of the greats.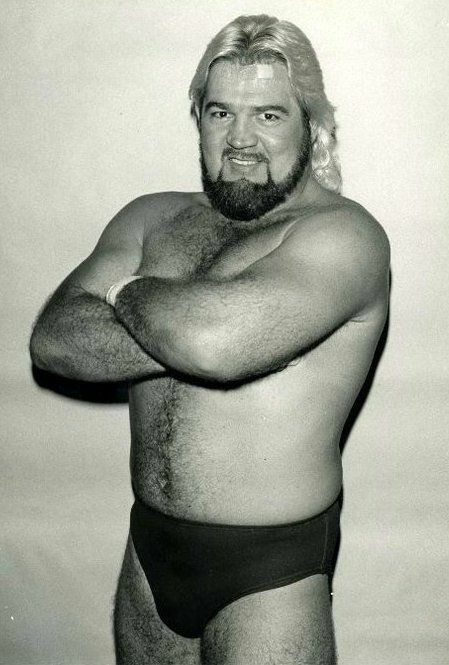 I learned last week that Portland wrestling superstar Rip Oliver had recently passed away after battling heart disease.
As a child of the 80s in Oregon City, I grew up watching Portland wrestling and Tom Peterson, and "Playboy" Buddy Rose, "Rowdy" Roddy Piper, Don Owen, Sandy Barr, and the whole bunch. Me and my friends used to love staying up late (while the parents all played cards) to watch the spectacle and hopefully make it to the main event. We were just like all the other young idiots who thought it was all real...and, to that young, impressionable, naive macho tween kid brain, it was fucking amazing! We lived for this shit. We cheered and yelled and recreated the action in our living rooms. We always begged to go to a match, but it never happened.
These wrestlers were ahead of their time. These mostly naked dudes were legend.
We used to just call Rip Oliver (and Buddy Rose etc) "the bad guys" or sometimes villains. Today we might call them "heels". It didn't matter, they were great! We'd always boo them and cheer for the "good guys", but the most important thing was always the show and the spectacle and the action. And they always delivered.
Back when junior high was a thing, I was on a (Greco-roman) wrestling team in the 'burbs, and Rip Oliver's son Lance was on my team. I think he might have been a year older, and I didn't really know him that well, but we were teammates. I was a skinny little dork, he was our crushing heavy (IIRC). I remember being star-struck when his dad RIP OLIVER would show up to our matches (and rarely our practices). I honestly felt conflicted, though, by having "the bad guy" rooting for our side, and giving us advice. I didn't think we were villians...and I wanted to be one of the good guys. I was an idiot.
In doing some late-nite nostalgia diving / web stalking, it's definitely clear that the sport of wrestling was important to Larry "Rip" Oliver and his family. From a couple of google searches, it seems like Lance might have even continued the tradition with his children...which I think is pretty amazing and brings me joy to see the bloodline live on.
RIP RIP OLIVER. 2020. Your legend is missed.